SARANAC LAKE FISH AND GAME CLUB
October 2021 Newsletter
Upcoming Events:
November 13th. Turkey Shoot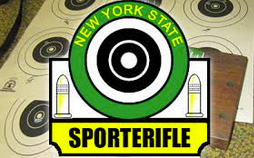 ONGOING EVENTS AT THE CLUB
Mondays: Sporter Rifle 4-7pm
Wednesdays: Boy Scouts meet
Thursdays: Archery: 4-7pm
Next member meeting: December 2nd
Items on the agenda
Voting of officers and board members
Changes to the club by-laws, and constitution. (20 members required to make changes).
Bob Brown Memorial pie sale.
GRANT WRITING KNOWLEDGE NEEDED:
The club is actively seeking members with knowledge on writing grants for capital improvements. Seeking persons who can aid in grant writing.
MAJOR CHANGES MOVING FORWARD
Board meetings will happen on Thursday nights Before the Member meeting
The membership will now get more say in the voting and direction of the club
This is an attempt to have greater transparency between the board and the membership, also this will make sure there is more club interaction with how club funds are spent/dispersed