Saranac Lake Fish And Game Club Activities
SHOOTING ACTIVITIES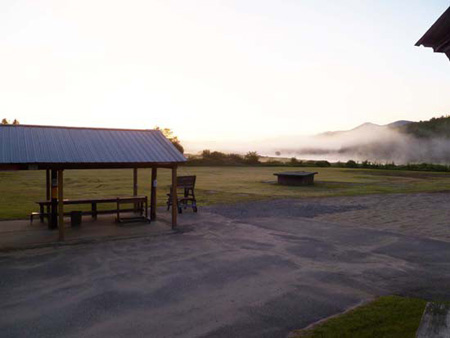 SPORTER RIFLE – PUBLIC
The Club competes in the NYS Sporter Rifle postal matches, which are fired with standard .22 caliber rifles. Total weight of the rifle and scope is limited to no more than 7.5 pounds. No palm rests, butt hooks or slings are allowed. The shooting position is off-hand standing with the target at 50 feet. Matches are held weekly thoughout the season (Fall and Winter). A match consists of 3 completed targets with 10 shots per target. Shooters are given 10 minutes to complete each target. The target used is the NRA Official 50 ft. Light Rifle Target.
NYS Sporter rifle is a postal league. Teams shoot their weekly matches at their own local ranges. The team captain compiles the scores and mails them to the newsletter editor who compares them with the scores of the team with whom they are paired that week to determine winners. Currently there are over 50 teams state-wide divided among 7 adult leagues. Contact the club for more information.
HANDGUN – PUBLIC
The Club holds weekly handgun matches. The matches are fired at either 50 feet indoors or 25 yards outdoors (depending upon weather conditions). Any caliber pistol can be used, but .22 rimfire is preferred. A match consists of Bulls-Eye shooting (one handed) of the NRA National Match course: 10 rounds of slow fire – 10 shots in 10 minutes; 10 rounds of timed fire – two five shot strings, 20 seconds/string; and 10 rounds of rapid fire – two five shot strings, 10 seconds/string. These are within Club matches. Scoring is both with and without a handicap. There are two 15 week seasons. One is during autumn-winter, usually starting in early October. The other is during spring-summer, usually starting in April. There is a charge of $3.00/ 30 round match – if shooting for score. No charge for practice matches. In view of timed and rapid fire, shooting is best with a semi-automatic, but a revolver can be used. There is a dinner at the end of each season – prizes are given out. Contact the club for more information.
TARGET RIFLE - PUBLIC
The Club holds weekly four position target rifle matches. The matches are fired at 50 feet on NRA A17 targets, using .22 rimfire. A relay consists of strings of five shots each in prone, sitting, kneeling and standing positions for a total of 20 shots in the relay. There are no limitations on equipment. Either iron sights or scopes may be used. Palm rests, butt hooks, hand stops, kneeling rolls, floor pads, gloves and target shooting jackets are permitted. There is no limit on rifle weight. For best results, use a match grade .22 target rifle.
There is a one time fee of $25.00 for a season of matches. Targets are included in the fee. Participants can fire as many sighting shots as desired in each position until they are comfortable shooting for score.
Free instruction/guidance will be provided for those unfamiliar with position shooting but wanting to learn. It is fine to come and just observe and practice with the possibility of joining the following season of matches.
Contact the club for more information.
Saranac Lake Fish & Game Club