CLUB RENTAL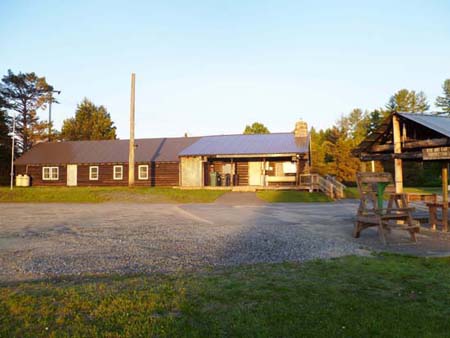 The Club facilities are available for rental for events such as banquets, receptions, meetings etc. The facilities include two rooms of approximately 25 X 65 feet and 25 X 25 feet, respectively, a fully equipped kitchen, and ladies and gentlemen's lavatories.
Fees for the use of the facility are as follows:
Non – Member Fee: $550.00 per day. Member* Fee: $250.00 per day.
Each of these rentals includes a refundable deposit upon inspection of the facilities after use. Non member deposit is $150.00; member $75.00. There is a winter surcharge (Oct 1st – April 30th) of $25.00 per day.
* Must be a member at least one year.
Availability of the facilities will begin at 7PM the night preceding the rental and end at Noon on the day following the rental. Facilities must be returned to original condition by Noon.
Full Payment for the rental is required to guarantee the use of the facilities. Payment in full is required no less than 60 days prior to the event. A 30-day notice is required for cancellation to receive a refund.
After a satisfactory inspection of facilities by a Club representative the security deposit will be refunded.
The Club facilities can also be rented on an hourly basis: $40.00/hour for non-members; $25.00/hour for members.
In the case of tent usage the Club will need a 30 day notice for time of tent setup so we can notify members the outdoor range will not be useable during that period. Tent rental companies are welcome to put their equipment up at any time with one exception. Thursday night our trap shooters will be utilizing that range. No erection of tents, etc should hinder their use of that range.
Non Family events must apply for a temporary food service permit from NYS Department of Health. There is no fee charged.
A certificate of liability insurance naming the Saranac Lake Fish & Game Club must be supplied by the renter.