SARANAC LAKE FISH AND GAME CLUB
May 2021 Newsletter
Upcoming Events:
➢ Franklin County Federation Meeting: Tuesday, May 18 at 6:30 pm
➢ Mentor Meeting: Saturday, May 22nd at 10 am
➢ Member Meeting: Thursday, June 3rd at 7pm
On Going Events:
Boy Scouts: Wednesday nights
Archery: Thursday (4pm-7pm)
PRIVATE RENTALS (club is closed):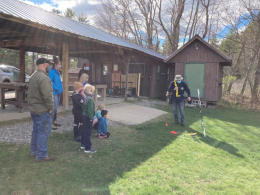 May 23rd 3-8pm
May 28th - 30th
June 19th 3-9pm
June 25th 4-10pm
Archery: Archery is up and running strong! Thursday's class of newcomers as well as last season's veterans were awesome to see. There was a large showing of new youngsters on hand excited to learn all they can from instructor Charlie Marshall.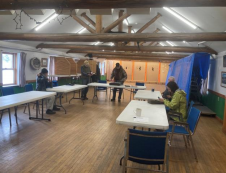 10 Gun Raffle: REMEMBER: You can buy your 10 Gun raffle tickets off this website. Just click here.
NEW! Mentor program: The first of two mentor meetings were held this month where experienced club members could meet those looking to learn about hunting, fishing, and archery. The meetings were successful and the next day folks were seen at the range learning about firearms safety and had a blast shooting 22LR's.

DEC Fishing Tip: When fishing for walleye with a jig, if you seem to be missing a lot of bites, try tipping the jig with a piece of worm, a leech, or one of the many styles of synthetic bait products. Having "meat" on your jig will often help with hooking fish as they are likely to hold onto it longer. For more information. Click here to go to https://www.dec.ny.gov/outdoor/87391.html