SARANAC LAKE FISH AND GAME CLUB
July 2021 Newsletter
Upcoming Events:
Mentor Meeting: Saturday, July 24th at 9am-11pm (Indoor Range closed)
Canoe Race: Saturday July 31st 9am-3pm
Member Meeting: Thursday, August 5th at 7pm
August 14th Member Fun Shoot
ONGOING EVENTS AT THE CLUB
Archery: Thursday (4pm-7pm)
PRIVATE RENTALS (club is closed):
June 25th 4-10pm
July 17th-19th
July 31st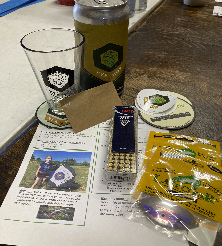 Our Last Member Meeting Was Sponsored!
Kevin Woolley was our door prize winner and took home gifts from our sponsors:
Woods and Waters - Lake clear wobblers (2)
Hex and Hop - Sticker, Coaster, Pint glass, $10 Gift card and a crowler of beer.
SLFGC- 100 rounds of 22LR. CCI Standard
Please be sure to support our sponsors, and remember to win a door prize you must attend the member meeting!
10 Gun Raffle: REMEMBER: You can buy your 10 Gun raffle tickets off this website. Just click here.
Bow Hunting 101.
How to get into the sport of archery hunting
1. Purchase your bow form a bow dealer (Blue line sports is a PSE and Hoyt dealer)
2. Take a hunter education course and purchase your license (visit https://www.dec.ny.gov/outdoor/92278 .html )
3. Practice, practice, practiced (try setting up your tree stand and shooting from it).
4. Choose your hunting spots (use trail cams to verify target animals our in your area)
5. Go hunting! have fun and enjoy the sport of archery hunting
For more info on archery hunting visit https://bowhunting360.com/bowhunting-101/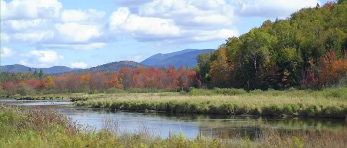 Interested in renting the club for your next banquet, reception, meeting or other event? Our facilities include our 25' X 65' indoor room, a fully equipped kitchen, ladies and gentleman's lavatories, the outside field with river access and of course, that amazing view!
Please contact the club for detailed information and availability at:
info@slfgc.com