SARANAC LAKE FISH AND GAME CLUB
January 2022 Newsletter
UPCOMING EVENTS:
January 14th Member Orientation 7pm
February 3rd Membership Meeting 7pm
ONGOING EVENTS AT THE CLUB
Mondays: Sporter Rifle 4-7pm
Wednesdays: Boy Scouts meet
Thursdays: Archery: 4-7pm
PRIVATE RENTALS
Club is closed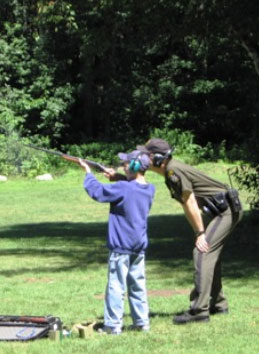 HUNTER SAFETY COURSE:
March 26th. sign up using the link above by March 1st.
https://www.dec.ny.gov/outdoor/92267.html#Hunter
GRANT WRITING KNOWLEDGE NEEDED:
The Club is actively seeking member's with knowledge on writing grants for capital improvements. Seeking person/s who can Aid in grant writing.
CLUB ACTIVITIES
Colby Classic Ice Fishing Derby! March 5th & 6th.
This event will be held in person at Lake Colby & virtually through a phone App.
More information to follow. Camp Colby
This year the club has been able to send a total of 9 kids. All thanks to the funds raised for the youth program.
A big thanks the the Franklin County Federation of Fish and Game Clubs for sponsoring one youth for the camp