Saranac Lake Fish And Game Club
10 GUN RAFFLE
Purchase a couple of tickets for a chance to win a brand new rifle, shotgun or compound bow. Details are below.
WHERE: The raffle will take place at the club, 726 Bloomingdale Road, Saranac Lake, NY 12983. Club will be open for ticket holders to observe & winners to pick up guns.
WHEN: September 9th Picnic to begin at Noon (12pm) with drawing to follow
WHAT: 10 gun raffle with bonus Compound Bow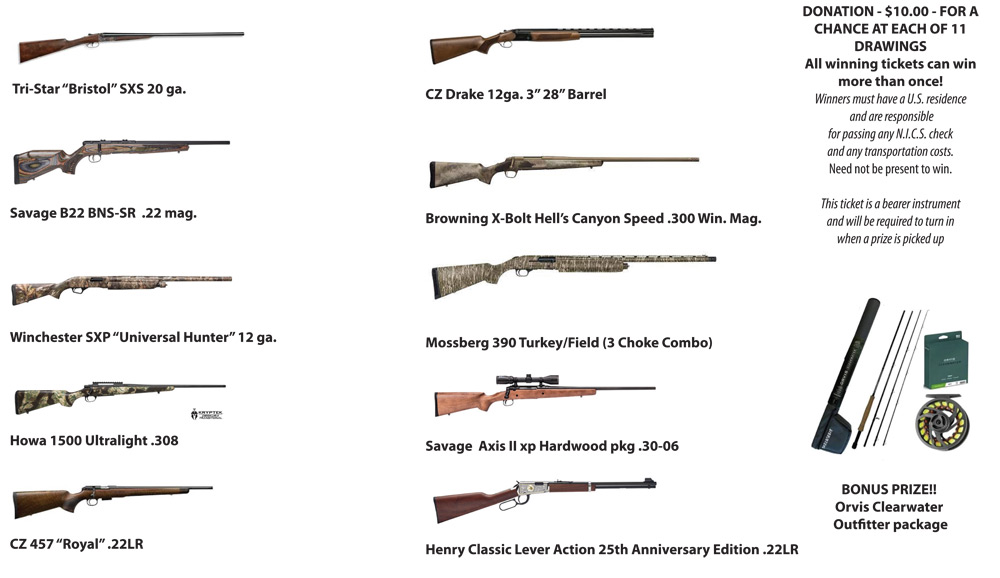 Tickets are ONLY $10 each & each can win multiple times
HOW TO PURCHASE:
By U.S. mail
Send this form along with your check to:
Saranac Lake Fish & Game Club
P.O. Box 588, Saranac Lake, NY 12983
By Online Form
Please fill in the form below and click on "Submit". You will be taken to an order page where you will select the number of tickets and then be taken to PayPal. There you can pay by credit card or you can log into your own paypal account.