SARANAC LAKE FISH AND GAME CLUB
NEWSLETTER March 2015
Calendar:
March 21st: Club Rented
March 22nd: Pack basket Making Workshop, sign up required
March 28th: 8-12:00 noon Club Rented
March 28th: 4:00 pm until 7:00 pm Dennis Mullen fundraiser Spaghetti dinner open to the public
April 1st: Board Meeting 7:00 pm No fooling!!!!
April 2nd: Regular Club Meeting 7:00pm
Presidents Corner:
I would like to thank all of the club members, friends and families that helped make the 31st Colby Classic Ice Fishing Derby a success. It can not be done with out the coordinated effort of a lot of people, thank you.
Now that the classic is over spring is almost here!!!! With spring comes fishing and all the fun summertime pursuits, like swatting blackflies, killing mosquitoes, spraying for house flies, camping, canoeing, boating, hiking, trap shooting and cleaning up around the club house!!! As of right now that date is set for June 13th, in the morning so be prepared to help out. One project is getting the 50 yard berm in tip top shape. We will also have other projects to do as well.
We also have a strong interest in starting an indoor archery program anyone interested can call Steve Buzell @ 891-1000 or Ralf Hartmann@ 420- 2424.
*Monday nights: Sporter Rifle is going well but the season is winding down but that doesn't mean you can't stop by and shoot.
*Tuesday night: Pistol shooters are still going strong. Remember you can come down and shoot but you need a pistol permit.
*Robert Knobel is still sharpening knives and donating half the proceeds to the club. He can sharpen anything with an edge on it and he does an awesome job. Contact him at 518-524- 3580
*Hunter Safety Course Offered: April 20th, 22nd, 24th, 2015 from 6:00 pm until 9:00 pm. April 25th is from 9:00 am until done. Pre register by calling 523-2306. Location: the Lake Placid Fire Department
*Camper ship: Anyone wanting to send a child to Camp Colby for Youth camp 11-13 years old and Teen Ecology Camp for 14-17 years old please contact Dave Bodah at Djbodah@gmail.com for more information.
Blast from the past: June 1, 1948 Newsletter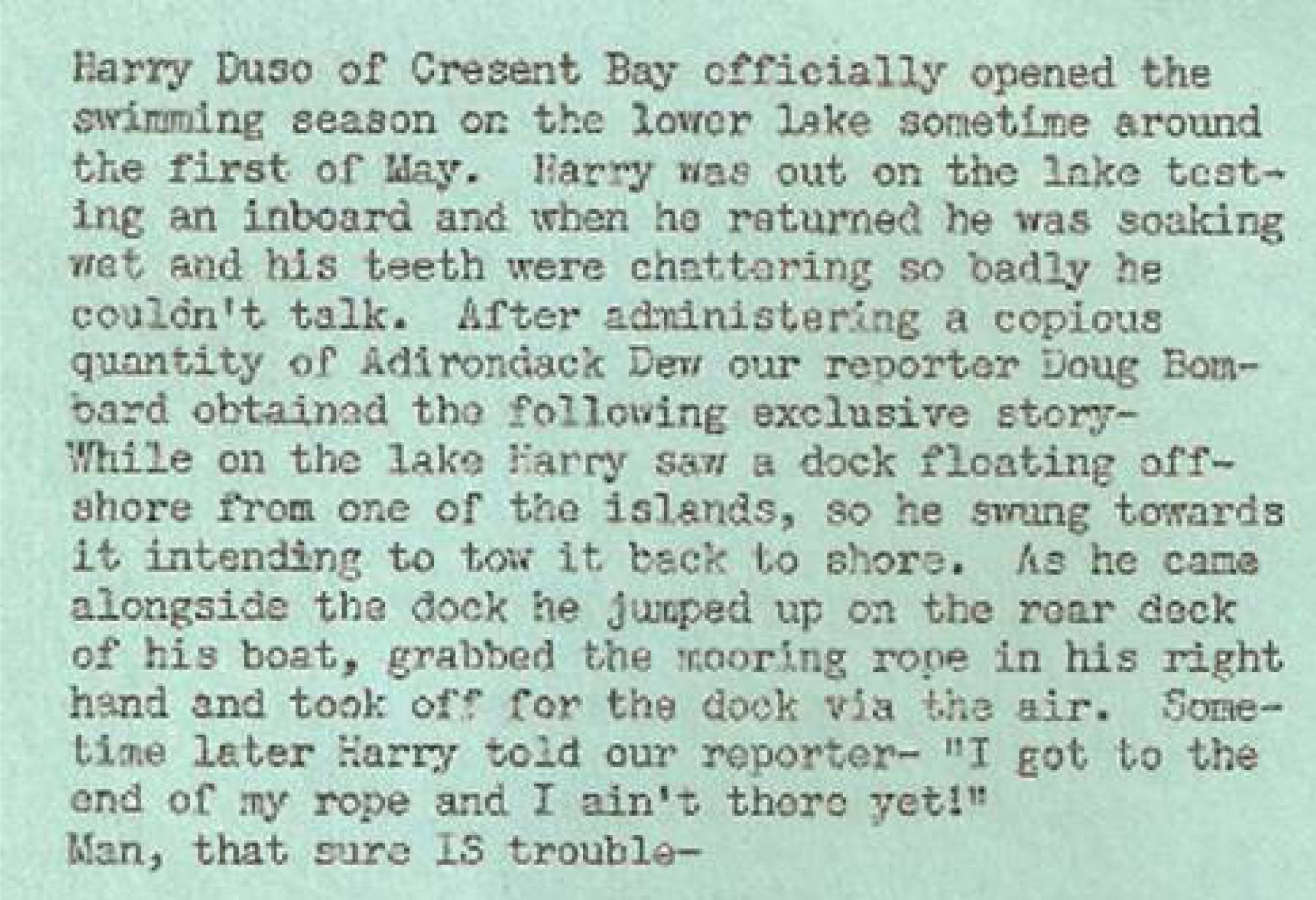 How to reach us:
Pres.: Cecilia Martin 518-201-4009
V. Pres.: Jim Jones 518-891- 4586,
Sec.:Theresa Trudell 518-891-4505
Treas.: Ralf Hartmann 518-420-2424
Membership Secretary: Claude Premo 518-891-3580